One of the tools that I commonly used to stay up-to-date with the latest design and development news is UsePanda. UsePanda can be used as a chrome extension or as a webpage. The chrome extension is great. After activating the extension, every time you open up a new tab, you're presented with the following screen: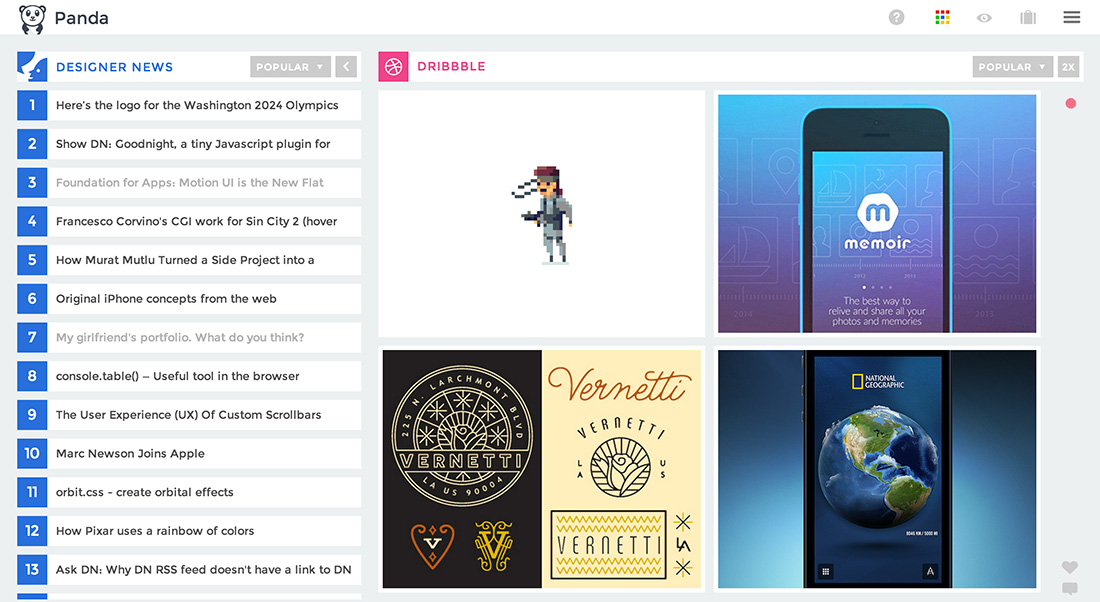 Every morning you can get up and in front of your computer, with your coffee at your side, as you stay up-to-date by checking out all the links and design inspiration presented through UsePanda. Some may look at this as a distraction, but..... others would say it's motivation.
UsePanda takes the latest news from many popular technology sites like Designer News, SideBar IO, Hacker News, and so much more. You will also be inspired as you can easily scroll through the most popular design shots from Dribbble, Behance, or Awwwards.
Be sure to download this awesome extension and get inspired :)