Let's say you wanted to create your own Video Membership site. What would you use for that? Your first instinct might be to go with Wordpress and this is definitely a viable solution; however, there are going to be a lot of disconnects and a lot of functionality that doesn't work just right. Checkout this article about Wordpress vs HelloVideo.
Now, thanks to HelloVideo you can easily create your own Video Membership website. The script is very easy to install and very easy to configure. With HelloVideo you have a powerful admin dashboard where you can add/edit/delete videos, posts, pages, and users. You can view statistics about your video site right when you login to your admin dashboard.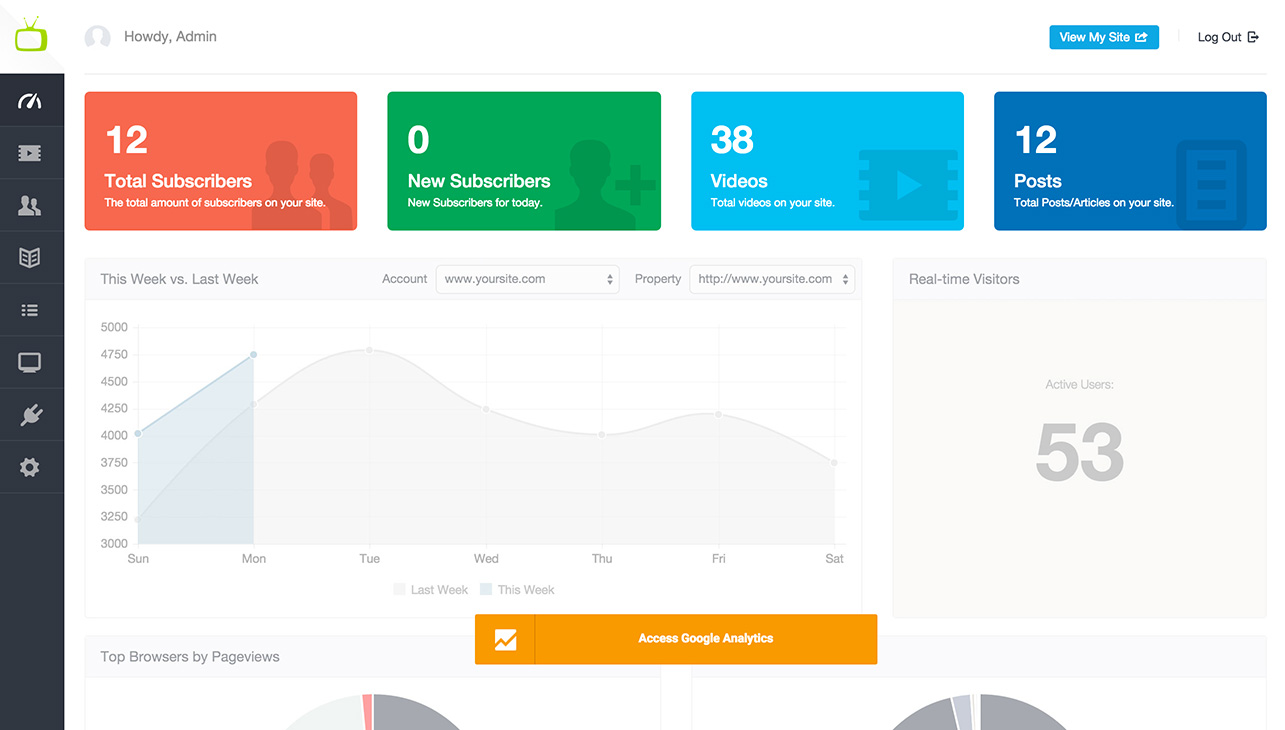 HelloVideo comes with 3 great themes. Each theme has separate settings that you can modify. You can also add your own custom CSS or Javascript. This app was built to seamlessly integrate with stripe and it was built the latest version of Laravel, Laravel5.
Once you gain access to the download section you will also have access to all the documentation a ton of quick start videos, and all your downloads. You will get free updates and free upgrades for a whole year.
So, if you're in need of creating an awesome Video Membership Website, do your users a favor and get one of the best Video CMS's available today.
Check it out at HelloVideoApp.com