Have you ever wished there was a TV station where people talk about geeky stuff relating to tech, web, and engineering? If so, you're in luck because our friends over at Cloudflare have released a new web-based Live TV show, called Cloudflare TV.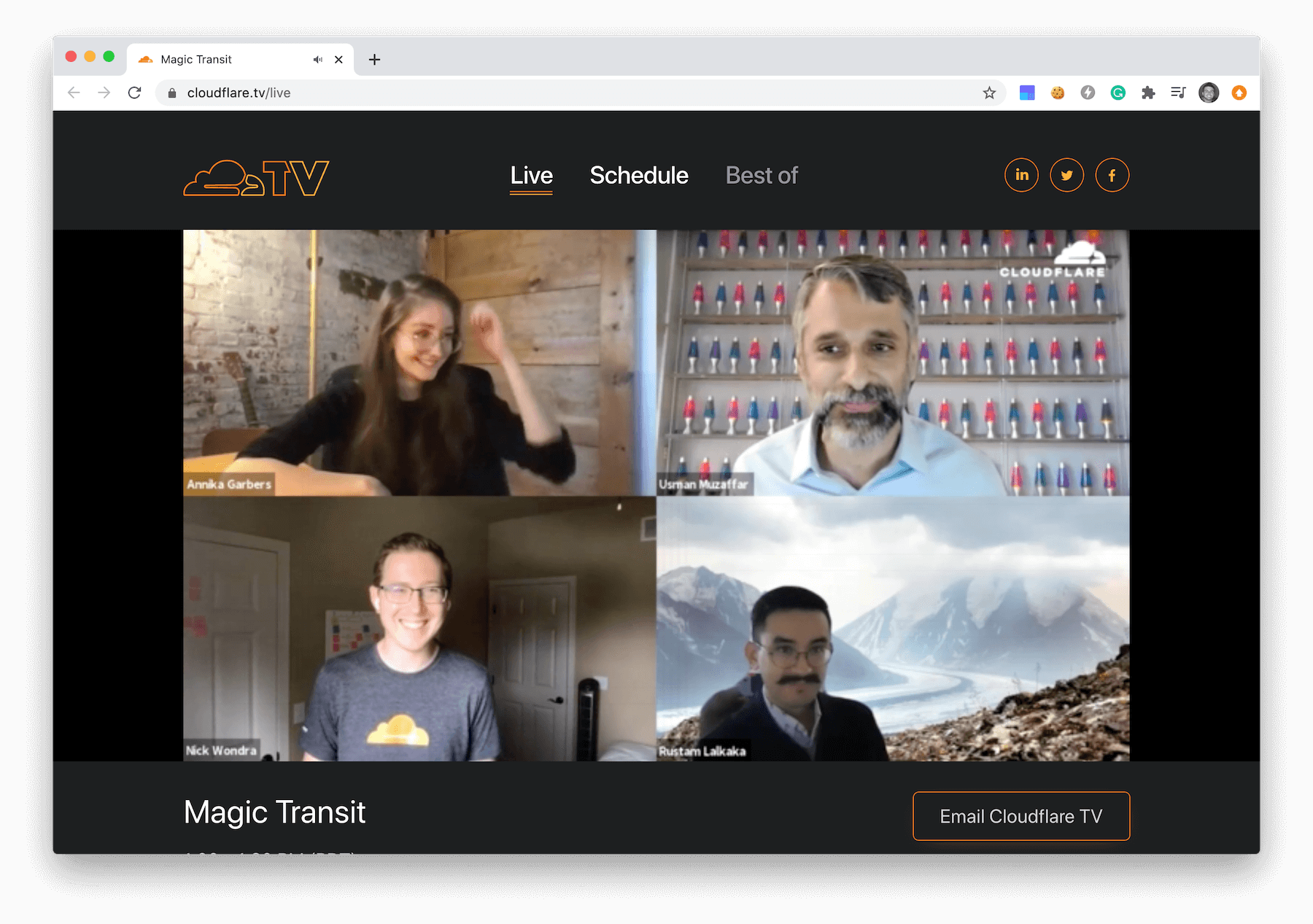 This live TV show is beneficial for Cloudflare because it can help promote their products; but, it's also helpful to anyone who wants to learn more about web technology, coding, and engineering.
You can view the live schedule of shows by visiting: https://cloudflare.tv/schedule.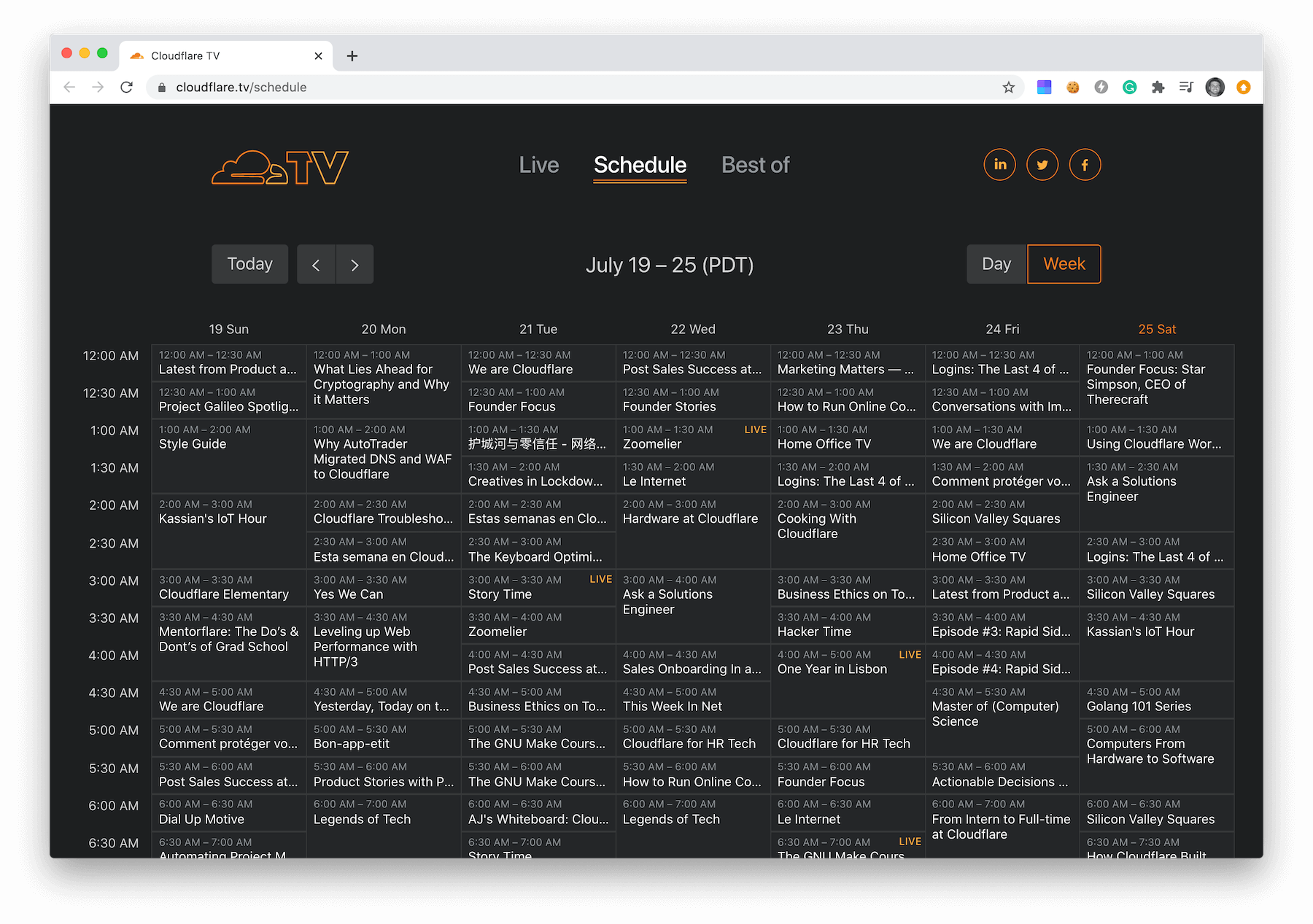 Another cool thing is that you can go back through the schedule and view previous episodes. It's like a "real-life TV station" where people chat about programming and web technology. Pretty rad!
Cloudflare has a Video Streaming Service, and it looks like their drinking their own Kool-Aid by using their technologies. That makes sense to me.
Not only is Cloudflare continually innovating and creating some cool tech, but they're also sharing their knowledge and giving back to the community with some geeky live TV entertainment.
Make sure to support these guys and tune-in to check out some of the awesome videos over at Cloudflare TV.