Larcon Online 2022 is happening tomorrow 🍾 and it will be streaming FREE on YouTube, so there's no reason you shouldn't tune in, check out all the awesome talks, and get your nerd on 🤓
You can find the official Youtube event link here 🍿 It's going to be a full-day packed with some awesome speakers!
🗣 The Speakers
There will be 10 talks from some of the most popular faces in Laravel and 7 lightning talks from other members of the Laravel community.
Look at all those pretty faces 👇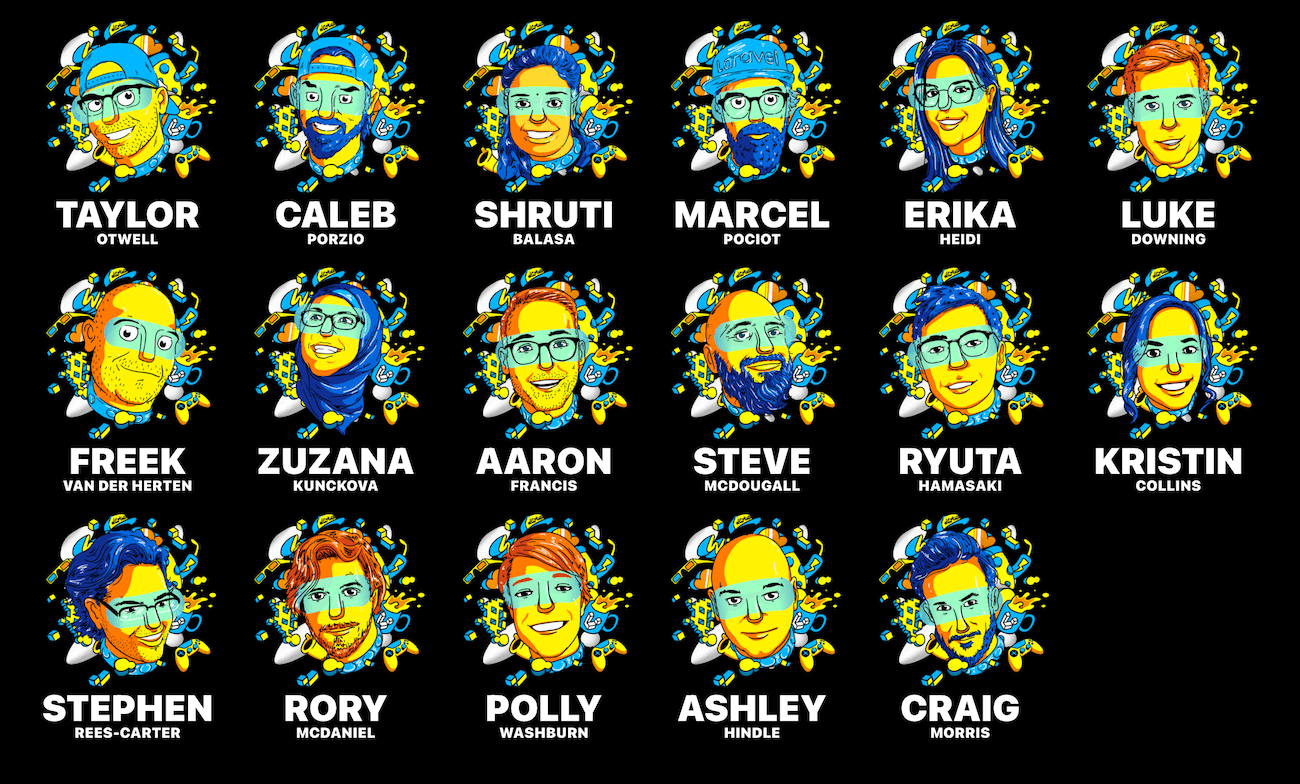 🎉 Laravel 9 Release
The latest version of Laravel has already been released along with a brand-new Laravel homepage.
Tune-in tomorrow for Taylors talk, where he will be highlighting some of the awesome new features. Can't wait to learn about all the new stuff? Laracasts has you covered with a great video series showcasing all the new goodies 🍭.
⚡️ Learn more
Be sure to visit the official Laracon website to see the official schedule, get some awesome Laracon swag, and learn more about this awesome FREE event 😉
See you there tomorrow 🕺